Brooke Gillespie-Trout
Signing up for VA School was the best decision I made. There was so much beneficial information in the modules and lessons to build, grow, and sustain your VA business.
I've researched other VAs who offer courses and Belinda's really stood out from the rest. She's real, approachable, and so kind. And she's reachable! That's a big thing in the digital age. Support comes straight from her!
For anyone on the fence because of finances, I can tell you firsthand, I understand your struggles, and I urge you to go for it! It's worth every penny. Thank you so much, Belinda!
Krista Lenon
I thank God for Belinda and her obedience to launch VA School. There was no stone left unturned.
Belinda was very responsive to us students as she provided great content, followed-up on feedback and implemented bonus tools and lessons.
She has created a community of professional and caring VAs where anyone would feel right at home. if you're thinking of starting or growing an existing VA business - START HERE! You will not be disappointed.
Karen Zachary
If anyone is on the fence about joining VA School, do it. I did it last summer and just got my 21st client. I charge $70-$75/hr.
I know that a lot of you are scared, which is reasonable. Or you're putting off school to build your skills first. Stop. Being a VA isn't about memorizing how the concatenation function works in a spreadsheet. It's about being a problem solver, and getting the word out.
Belinda will walk you through setting up your business. And you're almost certainly more intellectually prepared than you think.
Get out of your own way, and take the leap.
Carrie McWherter
Joining VA School was the best decision I made when starting my VA business.
My favorite parts were the multiple LIVE trainings and the weekly Q&A times with you and my classmates. The program includes so much information…from getting the word out about starting a new business to setting everything up, and what happens next.
Thank you for all you have taught me…especially for encouraging and helping me to be more confident in myself and what I can do.
Linda Flamer
This has been a great experience in many ways. First, Belinda is so personable and knowledgeable. She shared from her experience and research. I had a lot of questions regarding how to do what I need to do and was provided instructions, examples and templates that made what I was learning very clear. Additionally, everything was recorded so that I can fall back on each session. The live Study Halls were awesome. The shared knowledge and questions of those who did attend, the live sessions were priceless and added so much value to the learning process. The guest speakers, the templates. Awesome experience.
Cindy Howard
VA School has jumpstarted my business beyond what I could have imagined! I started as someone who viewed myself as just a mom looking to work from home and now I'm a bonafide business owner.
The friendships with other VAs and the mentoring from Belinda are what make this program stand out above everything else. Belinda knows what works and she's not holding any of it back. Anyone who takes the leap into VA School is investing in a promising future.
Louise Ramage
Attending VA school has been life changing and cannot believe how much I have accomplished in 6 months. Without this course I would be nowhere near where I am in my business.
Being able to tap into Belinda's wealth of knowledge and expertise through the Study Halls and Modules is invaluable. If anyone is considering joining VA School, I would suggest go for it, you will not regret it!!
Brenda Morales
Belinda's VA School is the most complete well rounded teaching I've seen when it comes to all things VA.
Belinda's personal experiences are reflected in relatable, applicable, lessons and live study Hall sessions. Help is genuinely always available. The compassion that is Belinda and her team, and "no one gets left behind or is without value" is what makes Belinda's VA School stand above the others.
It's these added elements that you experience throughout the course that you can't place a price on that makes learning with Belinda a fully enriching and invaluable experience.
Marlene Thomas
Attending Belinda Sandor's VA School has not only given me the tools but also the inspiration that yes, even a "mature" woman can be successful.
I would recommend VA school to anyone who is either considering a Virtual Assistance business or who is already in business but needs to gain advanced guidance and inspiration.
Deana De Jong
My experience with the VA School has been a very positive one. It opens up a whole new world as far as resources go, and networking with others who have the same goal. The participants encourage and support each other in the VA Connection community.
Belinda's teaching style is very caring and genuine, and she really cares about each student as an individual and wants all to succeed. I highly recommend participating in VA School if you contemplating your own VA start up business.
Kate Dowd
I joined VA School after going through a couple of other VA programs that did not meet my expectations. At this point, I was defeated. I knew what I was looking for in a course and a mentor so I stepped back from my business to regroup for awhile, and to figure out if what I was looking for even existed.
Obviously I wanted to know how to find clients, but I wanted something more than that. I needed to build my confidence and learn how to create and maintain my business, but I also needed a group of people who would be there with me and share their struggles and boost each other up.
What we get out of VA School is worth its weight in gold. Not only do you receive a course full of helpful, easy to understand modules that walk you through every step of the VA business, but you also receive a fantastic mentor who keeps her door open and treats you with respect and kindness and constantly lifts you up. In turn, she has created a community of people who support and respect each other.
VA School is exactly what I was looking for and what I needed. 100% worth the investment.
Teresa Oliver
The VA School is a solid program that set me up for business, helping me to put into place the systems that I needed to be successful. I found the modules to be quick to move through while giving important information.
My favorite feature of the VA School was the study halls where we met with Belinda, as well other students from our cohort. This was a time when we could bring questions that we had, and Belinda would answer them, often walking us through the steps required to complete a process that we were working on. I feel prepared to step into the role of a VA. I highly recommend the VA School!
Dana Williams
VA School is not just a learning experience, it is a mentoring and network experience. I felt so alone when I started researching how to be a VA. This was LITERALLY an answer to prayer!
I never really thought I could do a job like this on my own, making my own hours, and being able to live closer to my family. Thank you for creating a community of like-minded individuals who are willing to help one another.
Brenda Dunse
Belinda, THANK YOU! VA School is just what I needed to get unstuck and untangle things in order to launch Blossom & Thrive. I really believe in your mission and your passion for our industry.
And I'm grateful for all the work you've put in and for raising the standards for Virtual Assistants everywhere.
Mary Lemanski
Thank you, Belinda, for creating VA School! You have saved me so much time and energy in doing research on different topics related to Virtual Assistant work, and your templates are wonderful!
So much information, but when you are done with implementing everything, you then have a strong foundation on which to build your Virtual Assistant business.
I highly recommend VA School to anyone who wants to get started in Virtual Assistant work or even someone like me who has been doing VA work freelance for 10 years and is moving toward making it a full time business.
Jilian Courteau
I'm so glad I joined VA School! The week-by-week framework kept me moving forward by focusing on one thing at a time. Belinda's live support, along with the fantastic community of classmates, boosted my confidence and helped propel me forward in building my business!
Kim Harlan
VA School was a wonderful program to take to become a Virtual Assistant. Belinda has thought of everything and communicates very well. The class includes live classes to ask questions, meet fellow classmates, and other guest speakers. I have so much information to move my career forward and grow my business! Thank you Belinda.
Amanda Herr
When I began working with Belinda I was unsure of how to become a VA let alone how to create an entire business around being a VA. My career past gave me a great understanding of all things digital marketing but I was perplexed as to how to organize it all into an offering. I was definitely in need of Belinda and her systems and amazing brain.

She understands my "crazy," and after working with Belinda for a few short months, I had my business running smoothly and was confidently on my way to my first 6 figure year. As I continued to coach with Belinda, that success continued to grow by at least 20% every year. I can't thank her enough for her patience and skill.
Cheryl Lewis-Thurab
Being a part of VA School has been an amazing experience. I enjoyed learning from Belinda and sharing ideas with this amazing group of women that are all dedicated to helping each other succeed! I looked forward to each class with much anticipation. Thank you Belinda and everyone who was part of VA School. Cheers to our ongoing success!
Jenn Yakel
I found Belinda's VA School at a time when I was on the verge of giving up on my business. I wasn't signing clients and I was on the verge of financial ruin because of it. Within weeks of starting VA School, I signed my first client. I truly believe that Belinda's advice and information contained within the modules helped get me over the hump of signing my first client. By the end of VA School I had signed 3 clients and feel so very confident that I can continue to be successful.
Lena Walent
VA School has been a fantastic experience. I really like Belinda's energy and how invested she is in what she does and in everyone here. All of the people in this group have been so great, too!
Teresa Edwards
Thank you for this program! I learned a lot about the VA business. I had been curious about what this business entailed, as I had heard about it but didn't know many details. This was the perfect way to explore it. The variety of ways the information was presented was great, and it was really nice to learn at my own pace. While I'm not venturing into the business full-time just yet, I now know what to do whenever that time comes.
Heather Carnahan
I joined VA School to change my life. I was at the crossroads of where I was headed and where I wanted to be, and I needed to choose myself. I was given the roadmap, tools, guidance, encouragement, confidence, and community to help me along my journey to myself and my new life. Belinda is an amazing, visionary, energetic, and gifted coach. I learned so much about myself and have transformed my life into a beautiful becoming. The caterpillar becomes the butterfly in the lush garden that is VA School.
Lynette Dix
I joined this group to get more information on processes and confidence to get my business rolling. Belinda is a great teacher. She doesn't look down on anyone. She's one of us. She's been where we are. So I absolutely loved doing the VA School.
Magdalene Wambui
I joined you after losing my cheque to Covid and at a time I was brooding over remote working. I had interacted with a few resources but yours spoke to my heart and I could not resist but give it a try, during the kickstart challenge.

Today I look back and I cannot imagine the person I have become as a result of sitting under your counsel during the study halls and going through the modules that you have put together.

I am more equipped to run my business and lift others without hesitation because I have being groomed by the best.

"Lots of people want to ride with you in the limo but what you want is someone who will take the bus with you when the limo breaks down". Oprah Winfrey

Thank you for taking the bus ride with me Belinda!
Janet Kumagai
I joined VA School to learn about being a VA. I had just become aware of the VA world when I saw an Instagram ad for the VA Kickstart Challenge and joined right after the Challenge. I have learned and grown so much over the past six months through this course and recommend it to anyone eager to learn about being a VA. Belinda has so much knowledge and gives so much of her time to her students, answering questions, providing critique and feedback quickly. The study halls are so valuable to learn from both Belinda and the other students. Thank you, Belinda!
Beth Johnson
Thank you so much Belinda for giving me the tools and knowledge to help my business grow. I have already landed 6 new clients since the beginning of the program and look forward to getting more.
Tara Marker
Wow! VA School was absolutely amazing!
I joined VA School to learn as much as I could about operating a successful, organized, and streamlined business.
The content, templates, and help whenever you need it made this an experience I will never forget.
Thank you again Belinda for all of your thoughtfulness, hard work, and passion for helping others. You get an A+!
Lisa DeToffol
I have enjoyed working with Belinda and learning from her. She is very knowledgeable in various areas about being a VA and building a VA business. I have had the pleasure of being a part of multiple groups she offers and have gained great knowledge and insight from all of them. I highly recommend Belinda's services, and programs.
Louise Edworthy
Thank you Belinda for inventing VA school and sharing so much of your knowledge and experience with us, it has been inspirational and the best course I have ever taken. I decided to join VA school after your 5 day challenge which just inspired me to want to know more and become part of your community which is so experienced and supportive. Thank you for including me and for everything.
Triece Westmoreland
Belinda is amazing to work with. She makes sure all of our concerns and questions are answered.
Shelley Bengert
When I started I had just lost my job of 10 years... within 8 weeks my husband was informed that he could no longer be paid at his job... so lots of things!
However... drum roll... when I started I had ZERO clients and was a nervous wreck. After joining VA School I now have 6 clients. I'm so thankful for Belinda and her excellent and practical teaching.
Marion Metz
I like the VA School group is so small. Therefore you CAN teach and support us kind of individually when needed. I've been in a few paid coaching groups, and there were hundreds of participants and therefore you weren't really heard. The bigger the group gets, the more the individual gets lost. VA School is exactly what I always wanted, I love it, and I love Belinda's genuine way of teaching.
Ritzel Recta
I'm Asian and an introvert... and being someone who is different... well I feel l don't belong... but here in VA School it's not like that... here, people are inclusive. I can be me... fun but serious... geeky but goofy... I feel confident. It feels like a family that's got your back and are willing to help... teary eyed here while I'm typing. Thanks Belinda for showing up and cheering us toward our success.
Laurel Heath
I stumbled upon your VA Kickstart, which led me to your course. I feel blessed that I did. I was at the point of giving up. Due to what I learned from you, I now have six clients. I can't thank you enough for sharing your wisdom, advice, and tools. You saved my business and I now feel motivated, fulfilled, and worthwhile.
Dani Burt
VA School is a structured program that doesn't just teach things we don't know, it's about finding out who we are individually as VA's and becoming confident about our present skills. VA School feels like an investment. There is value in every single session with Belinda who has so much to teach.
The program is organized and it's great having a ton of information to refer back to. I love it.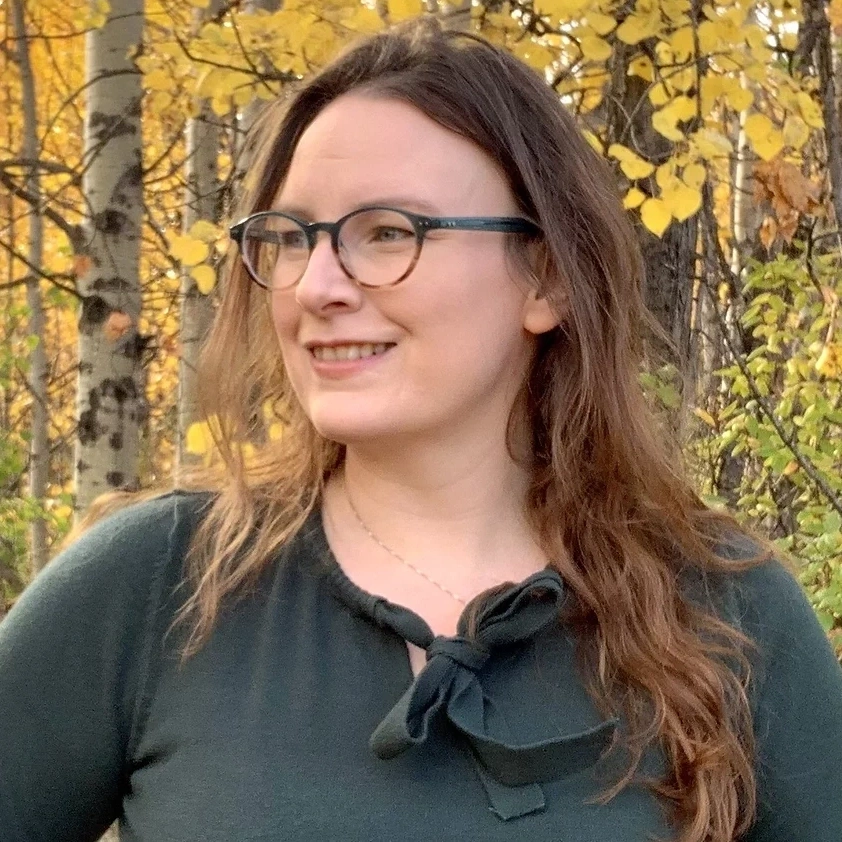 Jennie Jolly
I dreamed of having my own business for about 20 years but never dared to make the leap. When I finally did decide to start my business, I thought I knew enough to be successful without taking a course. But I ended up struggling on my own for about six months and, worse, wasn't making any money.
The VA Kickstart Challenge was helpful, and I chatted with Belinda a few times. She encouraged me to sign up for VA School, but... I didn't have the money, I didn't have the right attitude, and I didn't think it would help. I was on the fence for months; then I decided that nothing changes if nothing changes and signed up on the last night, close to the last minute. I'm so glad I did!
As a graduate, I can absolutely unequivocally recommend VA School! The hours spent learning from Belinda were incredibly helpful, and the friendships will last forever. You owe it to yourself to experience the magic waiting right on the other side of your current second-guessing, doubt, and despair. Say yes to Belinda, and in doing so, you are saying yes to yourself.
Leighanne Burnett
When I first started working with Belinda, I had been a VA for eleven years. I had plenty of clients but wanted to step up my game and work with higher-paying clients who gave me work that I thought was more challenging and interesting.
During our coaching strategy sessions, we came up with a game plan, and I started to execute it over the 6 months we worked together. I now have more challenging and interesting work, and, more importantly, have easily and successfully raised my hourly rate to $40 more an hour from what I had been getting paid for years. I am exceeding my yearly revenue goals, and there's no shortage of clients who are interested in working with me.
This has been a great investment and I'm thrilled that I was able to make so much progress in such a short amount of time.
Tiffany Spady
I wasn't able to attend as many of the live sessions as I originally had planned to, but the program has been amazing.
I don't feel like I missed out on anything.
I completed all the modules and have been checking things off the list and I'm so excited about that. I know I made the right choice in joining VA School and
I do just want to say thank you so much for all that you do.
I'm going to continue to use this information. I feel equipped with the tools and training necessary to be successful in my business.
Students share their stories...
Lil Sklenarik
Lil loved training to be a Virtual Assistant at The VA Connection®. She believes it gave her everything she needed to get her business up and running quickly.
Her biggest aha moments from working with me were that she didn't have to have a niche to get started and she didn't need to live on social media to be successful. This was a big relief since she's not a fan of social media and didn't want to rely on it to find clients.
Not interested in having a 9-5 job with someone breathing down her neck all day, freedom, and flexibility are critical for Lil. Recently she started caring for her two aging parents, and when she traveled to stay with them, she was able to easily bring her business along.
Lil loves the supportive community and has enjoyed being able to reach out to other VAs for friendship and help along her journey.
Robin Miles
Robin was a full-time VA for three years before we met. She wanted a six-figure income, but had no idea how to get there on her own. After working with me, Robin has a solid plan and is on her way.
Over the course of working with me for one year, Robin went from thinking that she was going to have to go back to a job, to having more than enough business to meet her financial needs.
Being a VA supports her lifestyle perfectly. Robin loves that she has the flexibility to do her work when it fits into her schedule. When she and her husband go camping, she has the option to take her work with her without the stress of finishing everything before they leave. When the grandkids visit, she has the flexibility to work half days and spend precious time with them.
Tasha Collins
Tasha is the mom of two very active little boys and is a school bus driver. She's building her business around her family's schedule and loves the flexibility that being a VA has to offer.
Knowing that she wanted to work from home, Tasha took a bookkeeping course and then realized that she could add all of her admin skills to her services as well.
But Tasha felt lost when it came to getting started in business and was afraid that it was going to cost a lot of money to get it going. She was very relieved to find out from working with me that this wasn't true.
Study Halls were one of Tasha's favorite parts of VA School, and she made it a priority to attend as many as she could. Given the support of the community and the training, Tasha's confidence has grown, and she now knows how to run her business and how to get clients. Win-win.
Diane Auten
Diane is a hairdresser who started helping her dad manage the records for a local cemetery as a side hustle. She liked the work and quickly realized that the skills from this project and from managing her family, translated into what many clients are looking for in a Virtual Assistant.
From there, her business started to take off via word of mouth, and her confidence grew. VA School and the community helped Diane with her imposter syndrome, and she started to realize how valuable her skills were in the marketplace and that she could earn a living as a VA.
Diane says that she's notorious for signing up for courses and not taking advantage of them, but the Study Hall sessions in VA School kept her accountable.
Initially, she was on the fence and worried about where the tuition money would come from. But Diane jumped in with both feet and quickly paid off the balance of her husband's car with the money she earned as a VA.